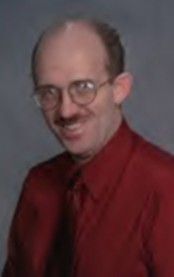 About the designer

My name is Charlie Dale I am a 35 year old man who grew up in small town Ohio. I converted to Judaism, have had Full Blown AIDS for 10 years now and have many varied interests.
My Barbie/doll obsession began almost 9 years ago and I have a collection of over 148 Barbie dolls and 30 non-Barbie dolls in my collection. My collection also includes tons of doll themed ornaments, books on dolls, magazines on dolls, doll patterns and some Barbie furniture. Friends think I am a doll NUT!

The History or Story Behind Strictly Dolls

My interest in OOAK dolls began almost 5 years ago after a Home Shopping Club Barbie Sell-A-Thon- special where they were talking about how they design and make Barbie Dolls hosted by one of Mattel's doll artists.

With my background in Visual Display, Fashion Design, my love for sewing, and all my artistic talent I thought I could do it and here I am five years later doing something that brings all of my greatest loves together. I love every second of it.

Groups I belong to:

I belong to the following groups: Fashion Doll Makeovers Yahoo Groups hosted by Jim Faraone, Artists Of OOAKS Yahoo Groups hosted by Sabrina Guidice, Juans Necklace Yahoo group hosted by Juan Albuerne, and the Silkstone Rehab Yahoo Group. I also host my own Yahoo Group called Dollies, Dollies And More Dollies, which currently has over 50 members.